Who
/
What
/ Why?

Who Is WaveStrong?
WaveStrong is leading Professional Services company, providing end-to-end solution to our customers in the area of information security and risk management for various industry verticals.
What Services do we provide?
WaveStrong provides risk management plans, vulnerability assessments, security designs, product evaluators, systems integration engineers, program oversight, and project management services.
Why Use WaveStrong?
WaveStrong team of expert consultants deliver high quality, predictable success!
Security Brightest Minds Sharing Ideas

Industry
/
Resources
/ Reference
Healthcare
National HMO uses WaveStrong - IT security engineers and project managers.
Chief Technology Officer.

Energy & Utilities
Large Investor Owned Utility (IOU) uses WaveStrong information security engineers.
Enterprise Architect Security.
Looking for a Vulnerability Scan?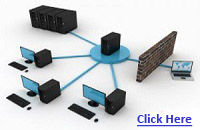 AntiVirus / AntiSpyware / AntiMalware